Joining the business after graduating from university, Will has spent the last 15 years working in strategy, communications, technical, and IT teams. Will's passion for driving change across the business led him to join the Disability Confident Steering Group. We had a chat, to find out more…

Tell us about your role as a Disability Confident Champion.
One of the main reasons I'm passionate about this work, is because I'm the parent of an autistic child. I've experienced first-hand the service from other organisations who are not user-friendly to those with different needs. That's why I'm using my role within IT, to help make a change within our organisation – somewhere where I can help make a difference!
The Disability Confident Steering Group is doing important work, and by sharing my views and perspectives, I'm able to help drive change within our working environment. Whether ensuring we see things with an open mind, to simple things like being more mindful of the language we use day-to-day.
How do you help to drive change within IT?
When a colleague needs hardware or software to complete their work, I ensure the team is aware of the user's specific needs and working environments.
We can tailor our tools for those with visual impairment through high contrast visibility settings or screen reading software. For those with hearing difficulties, there's dictation features we can use. By working with our Security team, we ensure we're meeting the needs of all colleagues, whilst abiding by our Security guidelines.
One project we recently rolled out was new fonts for those with dyslexia, to enable a shift to a legible format if required. Simple improvements can make all the difference.
We always look at usability of software as part of the acquisition process, and are extra mindful that our core software may not fit the needs of everyone. So, we're always looking for feedback to ensure we have a continuous improvement mind set.
How has the Company supported you?
Having a child with a disability during the pandemic has been challenging, particularly with working full time and home-schooling in parallel, but the Company has been very supportive. Leadership listens and is always there to provide support when needed – encouraging flexible working to help achieve work-life balance.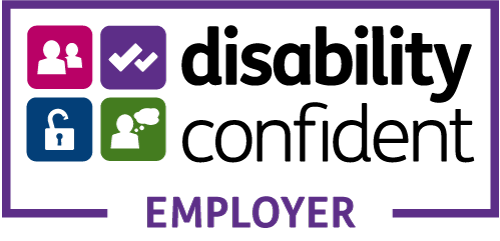 About the Company's inclusion, diversity and belonging strategy
The Company takes inclusion, diversity and belonging very seriously – with a number of activities on-going throughout the year to help foster an inclusive culture.
The Disability Confident Steering Group specifically looks at things from recruitment, ensuring roles are advertised appropriately, to induction – as well as raising manager and colleague awareness through training courses around unconscious bias. This helps ensure we're welcoming to everyone, regardless of beliefs, cultural background, job experiences, thoughts and ideas.