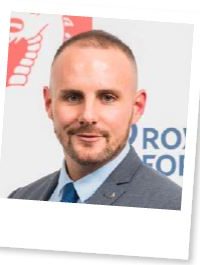 Ian Taylor, system integration and test engineer at General Dynamics UK, competed as a member of the UK team for the 2017 Invictus Games.
Ian joined General Dynamics UK last year, after leaving the army following eight years' service. As a system integration and test (SI&T) engineer, Ian is involved with the integration of electronic architecture on the AJAX programme.
Over the last few months, Ian has been hard at work training to prepare for the games. Having previously participated in the Orlando Invictus Games in 2016 and coming home with two medals, Ian will be competing in swimming, powerlifting, rowing and athletics for the 2017 Games which begin this week.
Ian has attended a swimming camp at the University of Bath to complete six two-hour swim sessions, alongside training for powerlifting at Tedworth House, Wiltshire. He has also completed six two-hour swimming sessions at Catterick Leisure Centre, and trained for the powerlifting sport in Reading. In addition to attending the training camps throughout the year, Ian has been training on a daily basis in his spare time.